Landscape Competition - Southern Association of Camera Clubs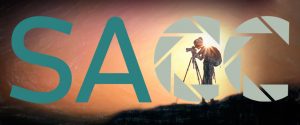 The Southern Association of Camera Clubs (SACC) is the region of the Irish photographic Federation (IPF) covering the south of the country from Arklow to Clare.
SACC are running a "Lockdown Landscapes" competition. The Winner of the competition will receive the John Doheny Trophy. John was a founding member of Mallow Camera Club and he also held various positions in the SACC as well as being an active member of the IPF .
Full the details of the competition can be found on the SACC
Website or their Facebook page. http://sacc.ie/lockdown-landscapes-john-doheny-trophy/
Please read the rules before entering.
It would be fantastic if we could have members of CCG entered into this competition.
Open to SACC affiliated Clubs
The competition is open to all members of SACC affiliated Clubs in good standing – aka Cork Camera Group. The competition shall consist of two sections (Colour and Monochrome), under the theme of "Irish Lockdown Landscapes" and is for FIAP defined "Traditional Photographs". The FIAP definitions defining "Traditional Photographs" and what constitutes a Monochrome Image are set out in appendix 1 of the rules and are deemed to be part of the rules for this competition.
Qualifying Images
Entries will be confined to landscape images captured anywhere on the island of Ireland between 15th March 2020 and 30th September 2020.
There will be two grades within each section, Grade 1(Advanced) and Grade 2 (non-Advanced).
Entries
Each competitor shall enter a maximum of six (6) Digital images.
"If you don't have Irish Lockdown Images already in your portfolio start shooting – there is over 12 weeks before the closing date!! "
(Quote from SACC July 5th post)