John was awarded his Associateship on 9th January 2021 when he presented a body of work to The Irish Photographic Federation.

Johns' panel layout plan and his statement are shown below.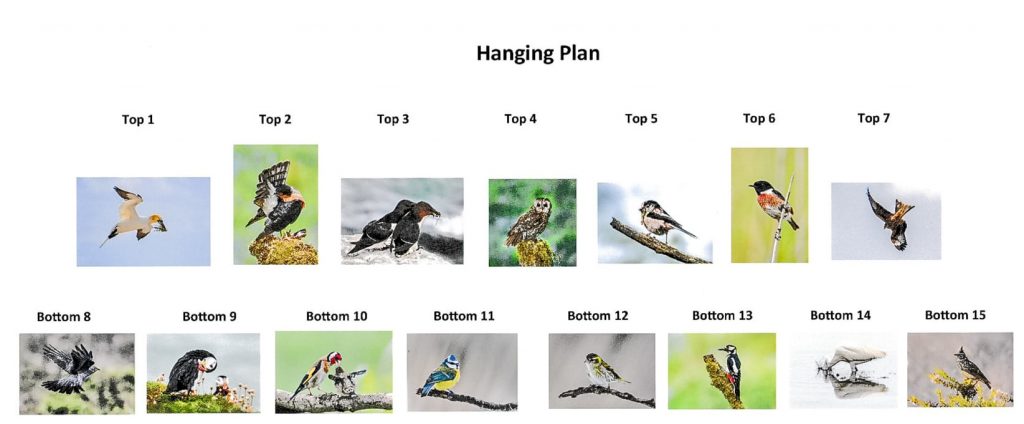 John Tait, A Panel Statement:
Since I retired some years ago, I have spent a lot of time stalking birds and wildlife, exploring on my own, observing bird behaviour, and capturing images in a variety of habitats, whilst enjoying the outdoors.
Our beaches and country lanes are home to many different birds. It takes fieldcraft and patience to spot them, and to get the right opportunity and light to capture them. Most birds are very wary, and some so tiny that it is very difficult to get close enough to capture their fine detail. A long lens, and a steady hand are required, and there is a constant battle between the requirements of shutter speed and ISO.
Many long hours are spent hidden in camouflage, trying to get close to the subject, so as to avoid heavy crops in post. From soaring raptors, to shore birds, seasonal migrants and our common garden birds, I never tire of photographing them, always in the hope that today's shot will be better than yesterday's. Most of my panel is comprised of birds local to my area.