Jonathan Fleury LIPF.
Interview by Vincent Kelly.
This is one session, from a series of interviews by Cork Camera Group.
Each interview highlights a different CCG photographer
– and gets them to response to some important questions!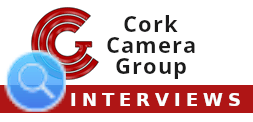 Some questions across the series will be the same, or similar, in all interviews.
Everyone is interested in how our colleagues got into photography, what gear they use, and what lessons they have learned from their photo adventures.
We are all unique and have different personalities and photo interests. Therefore, each interview will also have some more individual questions that focus on the particular photographer.
When did you join Cork Camera Group?
I became a member in 2016. Prior to that I was a member of Carrigaline Photographic Society, a club with great vibrancy where I learned a lot on my photographic journey.
What gear do you use?
Currently I have a Nikon D850 and five lenses – 16-35mm/24-120/70-200/70-300 and a Sigma 100ml macro.
Jonathan, how did you get into photography?
I got my first camera, in the early1960s. Later when I became a specialist flooring contractor it was very useful in keeping a record of work done for the various companies I worked with.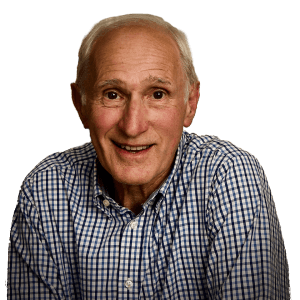 Jonathan's photographs have featured in Forbes and Sightsavers magazines

What type of photography interests you? 
Landscapes,  seascapes, floral, wildlife and family.
Preferred processing software:
Lightroom.
Accreditations:
Jonathan gained his Licentiate from the Irish Photographic Federation in 2019.
What are the benefits of belonging to Cork Camera Group?  
Members are very helpful and very generous about sharing their knowledge.
The weekly meetings and workshops have been very beneficial in helping me to improve my photography. The club encourages continuous development.
The quality of guest speakers has also helped in expanding my knowledge greatly. 
Any other benefits:
Club outings, both at home and abroad have been very enjoyable and helpful. Last year's (2020, prior to the lock-down) trip to Scotland was most memorable, both for the camaraderie and learning to deal with difficulties created by the frequent snowfalls and the very high winds we experienced there. It was an inspiring trip.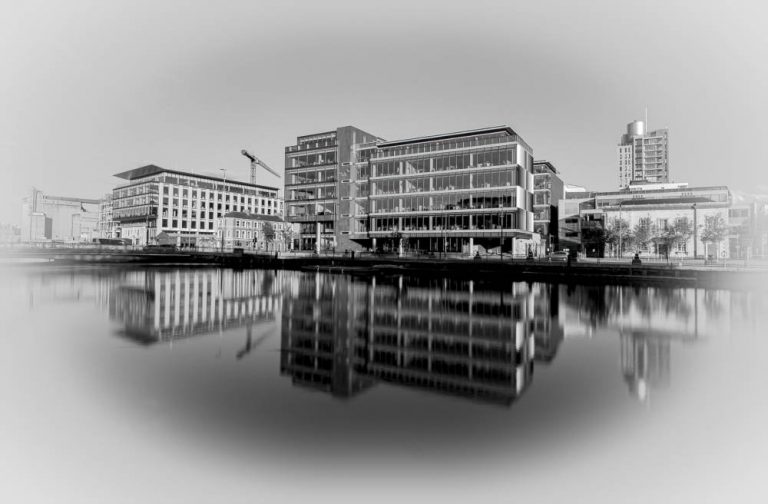 You mentioned buying your first camera in the 1960s but in fact the photographic connection with your family goes back even further.
That's right. My uncle Alec Day (1902-1980) together with Aidan MacSweeney, was one of the founder members in 1923 of the now defunct Cork Camera Club. Many of the photographs he took of the city still exist and are owned by family members.  Others are held by RTE in their archives. The collection includes glass plates. I hope to be able to show some of the collection at the club at a future date. 
The Day and MacSweeney family were very well known in Cork. Aidan set up a camera shop which was known to many generations of Cork photographers. His late son Denis continued the business at Patrick street and later in Marlboro street. Sadly Denis died some years back. The Days had a saddlery and fishing tackle business in Patrick street. They also sold toys and each Christmas they set up a Hornby railway set on the first floor. It brought in children from far and wide. The shop is now part of Dunnes Stores flagship outlet on Patrick street.
How have you been passing the time in lock-down. 
The very hard-working committee been great in keeping activities going via a weekly Zoom meeting. They have also arranged continuity of our monthly competitions, arranging guest speakers, both local and international,  including speakers from the US, Greece and the UK. The club has also run Lightroom and Photoshop workshops, also via Zoom..
Anything else:  I am very much enjoying reading Light on the Landscape by William Neill, the acclaimed American conservation landscape and nature photographer. Ansel Adams was his mentor and great encourager of his work. He worked in Ansel's gallery for four years before starting out on his own. He has lived in Yosemite National Park since 1977 and worked with 'Outdoor Photographer' since 1986. He has had numerous articles published in the magazine down through the years.
Many large scale projects such as the Aviva Stadium and Dublin Airport were part of Jonathan's successful career
You know all about keeping things on the level – not just from the photographic perspective but also the work one.
I set up my own industrial cleaning company in 1979 focusing on manufacturing and pharmaceutical companies and also large commercial outlets providing general cleaning and specialist floor services. In 1996 I decided to concentrate solely on the surface preparation of concrete floors and finishes. I collaborated with specialist machinery and coating manufacturers while developing my own systems. I provided engineered solutions for clients and the construction industry to ensure that the integrity of the sub floor surface was level and sound so as to achieve the maximum bond between the existing surface and the new finish being applied, to runways, ramps, floors and elevated decking.
The last two projects I worked on were the Aviva Stadium and Dublin Airport before I retired.  Other major sites included Cork Airport, Dundrum and MahonPoint Shopping Centres, multi storage car parks and the decking on the bridges of the N22 Ballincollig bypass.
Something people may not know about you is that you have had photographs featured on Forbes and Sightsavers magazines, both of which have regular viewings across their platforms. How did that come about?
ApisProtect, a new start up Cork company, came to the notice of Forbes. ApisProtect is a company which has developed a hi-tech sensor monitoring device, about the size of a mobile phone for beehives. It alerts owners to pest and disease issues within their hives using Artificial Intelligence Apis currently looks after the health of in excess of over 20 million bees in America, Ireland, the UK and South Africa. Forbes magazine (14 million readers monthly) wanted a photo to go with an article they were featuring about ApisProtect and I was asked to supply it.
Last year a photograph I took of a pollinator hovering over a Papaver somniferum poppy won a competition run by the Irish Beekeepers Association. This  photograph featured on the front page of its June newsletter.  On a more personal note Sightsavers Ireland in their international 2021 Spring edition of Focus magazine published my photograph with a feature on my 9-year-old granddaughter Alissa and my wife Hazel making masks which they sell through our local Italian coffee shop, Napoli. So far their ongoing efforts have raised enough to save the sight of eight children with cataracts in third world countries.
What advice would you give someone starting out on their photographic journey?
Join a camera club.
The sharing of advice, workshops, encouragement and outings are
all invaluable in helping a person advance their photography.
Above all else – enjoy the experience!
JONATHAN fLEURY SAMPLE Photo Portfolio