This is one session, from a series of interviews by Cork Camera Group.
Each interview highlights a different CCG photographer
– and gets them to response to some important questions!
Martin Duggan LIPF AFIAP, interview by Vincent Kelly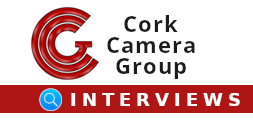 Some questions asked across the series will be the same, or similar, in all interviews.
Everyone is interested in how our colleagues got into photography, what gear they use, and what lessons they have learned from their photo adventures.
We are all unique and have different personalities and photo interests. Therefore, each interview will also have some more individual questions that focus on the particular photographer being interviewed.
Martin, how did you get into photography?
It was through a friend of mine when I was in my 20s. He had an SLR; seeing his photos sparked off my interest in buying my own camera. I started buying camera magazines and from them and through trial and error my photography improved.
When did you join Cork Camera Group?
In 1989. I went to an exhibition at the City Library. There was a notice which said the club was open to new members.
What gear do you use?
Cameras: Nikon D200 and D700.
Lenses: Nikon 2.8 24-70; Sigma 2.8 70-200 and Sigma 2.8 17-35.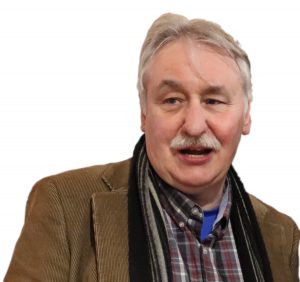 Achievements:
Licentiateship from the IPF (Irish Photographic Federation) and Associateship from FIAP, (International Federation of Photographic Art). The accreditations acknowledge the quality of a person's work, in the latter case based on the number of acceptances his or her work has had in international Salons.
When did you begin to take your famous photographs of life on Shandon street?
It all started about 20 years ago, when I began to notice the rapid pace of change on the street. Long established businesses, often run by families and sole traders, bakers, butchers, carpenters were beginning to disappear.
Also in those days the street was full of what used to be referred to as 'characters'. Now sadly so many of them have passed on.
What other types of photography interest you?
I have also done a lot of studio work and over the years and I have given several workshops in the club on the use of studio flash.
How have you been getting through this lockdown?
In addition to working through my digitally taken images of the street I am now going further back, to when I used slide film and checking on these images. I am also dusting down old prints and having a look at them.
You took thousands of photographs of people and events over the years. They are highly regarded as one of the most important additions to the social history of the city.

You must be very proud that so many of them are now in the permanent archives at City Library Headquarters on the Grand Parade?
Yes. It is a source of great satisfaction that they will be there for future generations so that they can see what life was like on the street and the type of trades and activities that were carried on there.
What advice would you give to people starting out on their photographic journey?
First and foremost – enjoy yourself! Photography is meant to be a hobby and should be enjoyed as such. Proficiency comes in a series of progressions. There is great satisfaction in setting yourself a project, pursuing an interest whether in landscape, architectural, creative, studio portrait photography, nature, or any of the other branches of photography.
Is the entire collection with the Library?
No. The Library has between 2,000 and 3,000. I have many more photos at home. Similar to other photographers, I would have taken several images of the one person. I am now checking through these and cataloguing them for my personal archive.
What are the benefits being a member of Cork Camera Group?
The critiquing of our work, in a very constructive way, by fellow club members and also by judges from outside the club in our monthly competition is very helpful. Members are also very generous in sharing technical information. Regular in-club workshops are also very helpful. There is also the craic amongst members. Hopefully when the virus is under control and it is safe to do so, we can meet up again in person.
I am sure it brings back many memories for people on seeing photographs that they feature in?
Yes. I recently posted a photograph on my Facebook page of two girls, asking if anyone knew anything about them. A few days later a man arrived into the shop (Duggan Shoe repairs), to say they were his daughters. "The photograph was taken 33 years ago."
Martin also recalls how thrilled a family was, on returning home to see a photograph of their late father at Cork Airport. "It was as if he was waiting for us," one family member said. The particular shot was part of a promotional exhibition organised by one of the development agencies in the city. Martin's photograph was one of the pictures chosen for the promotion.
Martin recalls how thrilled a family was,
on returning home at Cork Airport –
to see a his photograph of their late father.
 "As if he was waiting for us,"
one family member said.
MARTIN DUGGAN SAMPLE Photo Portfolio